Fertility
Pregnancy Preparation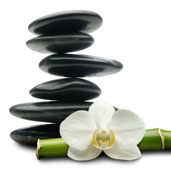 In planning for natural conception your treatments will guide the body-mind-spirit into balance. We will closely monitor your cycle and discuss ways to optimize fertility and health for you and your baby.
ART therapies
Acupuncture has been proven to increase the success rate of IVF procedures from 26.1% to 42% in a study published in Fertility and Sterility Journal in April 2002. Your treatments leading up to and through your IVF or IUI protocol will support the phases of your assisted cycle, keep your systems balanced through the process, and help you to hold the intention of conscious conception for you and your child.
The Complex balance of conception
The physiological process of getting pregnant is a complex and miracle performance. The dance of conception involves multiple partners: hormones, proteins, fatty acids and their derivatives. Each dancer must interact with its receptor and with other hormones, and also appear and disappear at well-defined times for the correct duration, as dictated by the performance conductors - the hypothalamus and pituitary glands. Just as lighting, props, and stage must be just right, the ovaries, fallopian tubes, and uterus need to be ready to play their roles. It's easy to see that when your body is not in a state of balance, it can become extremely challenging for conception to occur. Luckily Oriental medicine can help restore balance and optimize your fertility performance.
It takes an average of 2 to 6 menstrual cycles to optimize your fertility using acupuncture, Chinese herbs, and lifestyle changes. This may be frustrating when your biological clock is ticking and every month that passes brings you closer to what western medicine deems "too old" to make a baby. But, in the long run, balancing your body through Oriental medicine is the quickest way to get pregnant even for patients over the age of 40. Consider if you were a world class athlete and you failed to qualify for the Olympics… Wouldn't it make sense to do some additional training before trying again? The same goes making a baby. Whether you are trying naturally or are undergoing IUI, IVF, or other Assisted Reproductive therapies, Oriental medicine can help by getting your body balanced before and while trying to conceive. Take your time, restore your health and vitality, and fertility will follow.
Research for Fertility and Acupuncture
The latest meta-analysis published in the British Medical Journal demonstrates that acupuncture improves the odds of a live birth by 91%. When properly performed, acupuncture has been shown to increase ongoing IVF pregnancies anywhere from 40 - 106%. Other studies have shown that acupuncture, when done properly, can also increase implantation rates, decrease miscarriages and decrease ectopic pregnancies.
So, you've heard that acupuncture can improve fertility… even increase the rate of success of IVF and other assisted reproductive techniques? Below you will find research studies compiled by the American Board of Oriental Reproductive Medicine (ABORM) relating to acupuncture and its effects of fertility in general as well as acupuncture for IVF treatment. All articles are the property of their respective authors and publishers.
General Infertility
Reduction of blood flow impedance in the uterine arteries of infertile women with electro-acupuncture- Elisabet Stener-Victorin, Urban Waldenstrom, Sven A. Andersson and Matts Wikland
Acupuncture Normalizes Dysfunction of Hypothalamic-Pituitary-Ovarian Axis - Bo-Ying Chen M.D., Professor of Neurobiology
Effects of Electro-Acupuncture on Nerve Growth Factor and Ovarian Morphology in Rats with Experimentally Induced Polycystic Ovaries - Elisabet Stener-Victorin, Thomas Lundeberg, Urban Waldenstrom, Luigi Manni, Luigi Aloe, Stefan Gunnarsson, and Per Olof Janson
Substitution of Acupuncture for HCG in Ovulation Induction - Cai Xuefen, Obstetrical & Gynecological Hospital, Zhejiang Medical University, Zhejiang Province
Relationship Between Blood Radioimmunoreactive Beta-Endorphin and Hand Skin Temperature During The Electro-Acupuncture Induction of Ovulation- Chen Bo Ying M.D. Lecturer of Neurobiology, Institute of Acupuncture Research, and Yu Jin, MD., Prof of Gynecology, Obstetrics and Gynecology Hospital Shanghai Medical University, Shanghai, People's Republic of China
Role of acupuncture in the treatment of female infertility- Raymond Chang, M.D., The Institute of East-West Medicine, The Department of Internal Medicine, Weill Medical College of Cornell University. Pak H. Chung, M.D., The Department of Internal Medicine, Weill Medical College of Cornell University. Zev Rosenwaks, M.D., The Center for Reproductive Medicine and Infertility.
In Vitro Fertilization
Influence of acupuncture on the pregnancy rate in patients who undergo assisted reproduction therapy- Wolfgang E. Paulus, M.D., Department of Reproductive Medicine, Christian-Lauritzen-Institut. Mingmin Zhang, M.D., Department of Traditional Chinese Medicine, Tongji Hospital, Tongji Medical University, Wuhan, People's Republic of China. Erwin Strehler, M.D., Department of Reproductive Medicine, Christian-Lauritzen-Institut. Imam El-Danasouri, Ph.D., Department of Reproductive Medicine, Christian-Lauritzen-Institut. and Karl Sterzik, M.D. Department of Reproductive Medicine, Christian-Lauritzen-Institut
Acupuncture Treatment For Infertile Women Undergoing Intracytoplasmic Sperm injection - Sandra L. Emmons, MD, Phillip Patton, MD
Acupuncture on the day of embryo transfer significantly improves the reproductive outcome in infertile women: a prospective, randomized trial- Lars G. Westergaard, M.D., Ph.D., Qunhui Mao, M.D., Marianne Krogslund, Steen Sandrini, Suzan Lenz, M.D., Ph.D., and Jørgen Grinsted, M.D., Ph.D.
Influence of acupuncture stimulation on pregnancy rates for women undergoing embryo transfer- Caroline Smith, Ph.D., Meaghan Coyle, B.Hlth.Sc. (Acup.), and Robert J. Norman, M.D.
Effect of acupuncture on the outcome of in vitro fertilization and intracytoplasmic sperm injection: a randomized, prospective, controlled clinical study- Stefan Dieterle, M.D., Gao Ying, M.D., Wolfgang Hatzmann, M.D., and Andreas Neuer, M.D.