Client Testimonials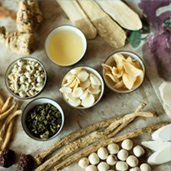 Fertility:
After dealing with infertility for 3 years, having every treatment imaginable (including both fresh and frozen IVF procedures), suffering multiple miscarriages and spending thousands of dollars, my husband and I were both desperate and discouraged. We both began to think that children just were not going to be a part of our future. A friend told me about a woman who saw Rachel for fertility issues and encouraged me to seek Rachel's help.
My husband and I decided to do just one more IVF cycle. I thought that having acupuncture certainly could not hurt our chances for success. I started seeing Rachel at the same time that I began that IVF treatment. That IVF treatment led to the birth of our daughter. During those sessions, Rachel was not only an acupuncturist but a therapist, a confidante and a friend.
When we decided to try to have another baby, I called Rachel moments after I called the fertility doctor. I began treatments with Rachel immediately to get my body ready for the IVF. That IVF cycle produced our twin girls.
After years of struggling and heartache, we are the proud parents of three amazing daughters. We are busier than ever and could not be happier. We also made a lifelong friend in Rachel.
Alex V.
Sherman oaks, Ca
(More client feedback coming soon!)