Client Testimonials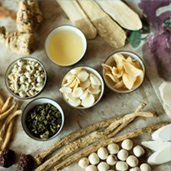 Fertility:
After dealing with infertility for 3 years, having every treatment imaginable (including both fresh and frozen IVF procedures), suffering multiple miscarriages and spending thousands of dollars, my husband and I were both desperate and discouraged. We both began to think that children just were not going to be a part of our future. A friend told me about a woman who saw Rachel for fertility issues and encouraged me to seek Rachel's help.
My husband and I decided to do just one more IVF cycle. I thought that having acupuncture certainly could not hurt our chances for success. I started seeing Rachel at the same time that I began that IVF treatment. That IVF treatment led to the birth of our daughter. During those sessions, Rachel was not only an acupuncturist but a therapist, a confidante and a friend.
When we decided to try to have another baby, I called Rachel moments after I called the fertility doctor. I began treatments with Rachel immediately to get my body ready for the IVF. That IVF cycle produced our twin girls.
After years of struggling and heartache, we are the proud parents of three amazing daughters. We are busier than ever and could not be happier. We also made a lifelong friend in Rachel.
Alex V.
Sherman Oaks, Ca
Pain:
I have had chronic pain in my shoulder for more than seven years. As a recreational road cyclist, I was riding as much as 150 miles a week and the posture was aggravating my shoulder making the pain even worse. I had been seeing doctors for years without any success or relief from the pain. Most of them simply advised me to stop riding.
Of course, when it is your passion they are asking you to give up, you dismiss advice like that. In 2012, I decided to really make a commitment to try everything I could think of and see if I couldn't find a way to reduce my pain level. I started going to yoga, working with physical therapy and most importantly going to Rachel Russell for acupuncture regularly. The changes were subtle at first. I almost didn't notice, until one day I had a bike ride that was so much better than it had been and I not only didn't feel pain, I felt GOOD.
My shoulder pain has been a constant for me for so many years that I had almost given up hoping that I could ever live without it. After working with Rachel, P/T and yoga, my shoulder pain is not only tolerable, on many days it is gone entirely.
Michele H.
West Hills, Ca
(More client feedback coming soon!)