About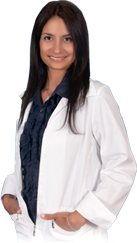 Rachel Russell is a California Board Certified Licensed Acupuncturist and Oriental Medical practitioner (an herbalist) and a Certified clinical nutritionist practicing in Calabasas. A lifelong devotee of healthy living, she specializes in chronic pain issues, stress management, recovery from physical injuries, allergy alleviation, detox protocols, Pediatrics, Fertility, Woman's health and general health preservation.
Rachel is a certified practitioner offering acupuncture services to couples and women going through IVF procedures and provides "Day of Embryo Transfer services". The protocols she uses have been shown to achieve more than 60% increase in successful pregnancy rates in controlled studies.
A graduate of Yo San University of Traditional Chinese Medicine with high honors, Rachel honed her skills practicing at the prestigious Venice Family Clinic's Chronic Pain Center-the nation's first multidisciplinary pain management program-working alongside chiropractors, osteopaths and allopathic doctors.
Rachel is committed to ensuring the optimal well-being of her patients and helping them realize their specific health goals. She empowers her patients with education and self-awareness so that each individual can begin to make life choices that promote health and well being - not disease and sickness.
A mother of two, Rachel is also a member of the Holistic Pediatric Association and is trained in Pediatric natural medicine, a welcomed alternative to many parents looking for another way.
Her private practice offers a calm, relaxed, with a friendly atmosphere where patients are treated with exceptional care and a high level of service. In addition to acupuncture, herbs, and bodywork.
Pregnancy and childbirth are amazing and rewarding life experiences that are quite physically demanding. Preparing for pregnancy, replenish and re-balance yourself after child birth to maximize your health and the health of your baby is very imperative to women's future health.
Acupuncture and Chinese medicine can support you in this joyous, beautiful, precious gift in as healthy a physical and mental state as possible.
Rachel practices integrated functional / preventative medicine by offering nutritional and lifestyle counseling, blood bio-chemical nutritional analysis, hormone testing and balancing, Pediatric massage and much more.
She is dedicated to helping her patients implement changes in their lives that make a lasting impact in their health and well-being.
Email Rachel today for an appointment!
Yes, we bill and accept most insurance and are IN NETWORK with most.